SUBSCRIBE
Another Edition of The Good, the Bad and the Ugly
Chiropractic Hero, Tax Evasion & Insurance Fraud
Poster Profile:

Name: DrTirpak
Email: Amy@cecruncher.com
Age: ????
Location: Tampa, FL
Position: Owner
Sign: Gemini
Bio:

Helping Chiropractors find some class is my job.
Experienced Chiroprctor and Internet lover, Amy Tirpak, DC, started CE Cruncher with the support of the Advertising Agency that she co-owns.



by: DrTirpak posted: April 08, 2012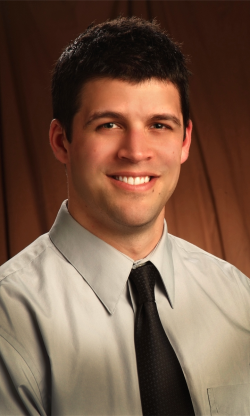 The Good
Dr. Levi Nehrt should be called a hero. The chiropractor in Seymour IN saw lightning strike a high school softball player, Emily Bobb, from the window of his office at Klaes Chiropractic. The doctor recounts "I saw a flash of light.. blinding, the flash of white. After that, I saw her go straight to the ground. It takes you a couple seconds to realize what you saw."
He then raced to the dugout, climbing a 7-foot fence on his way to perform CPR on the freshman that was not breathing. Recounting the incident he stated "You do what you can, and my part was just to keep her going until the ambulance got there." He performed CPR on her until paramedics arrived and they transported her to the hospital.
Emily's condition was downgraded  from critical to fair to good in less than a day. Her three teammates were all checked out of the hospital and went home that night.
Dr. Nehrt is a 2010 graduate of Palmer College of Chiropractic and practices at Klaes Chiropractic and Physicial Therapy in Seyour Indiana.
The Bad
The Justice Department and Internal Revenue Service statement detailed that Steven Kern DC was arrested on eight counts of failing to file his individual tax returns and eight counts of filing false corporate tax returns. The Marine City Michigan chiropractor is facing up to 32 years in prison and up to $2.8 million in fines if convicted of several tax charges if convicted.
Dr Steven Kern allegedly didn't file individual tax returns on $1.2 million in gross income he earned between 2003 through 2010. Cash or checks were funneled from his office, Kern Chiropractic Center in Marine City, for personal gain. He was also accused of having employees keep two sets of books: one consisting of medical insurance payments with all gross receipts and another of cash and check transactions which he diverted for his own use.  He is also accused of filing false corporate tax returns for Kern Chiropractic Center for the same time frame.
The Ugly
A joint task force of local police,United States Secret Service and other agencies arrested 12 employees from chiropractic clinics in Cape Coral Florida after suspeciuos car crashes evolved into a 12 month investigation. Dr. Stephen M. Lovell's, president of Cape-based Xtreme Care Rehabilitation Center, name topped the list with charges of: conspiracy to commit mail fraud; health care fraud and health care/mail care fraud: aiding and abetting; conspiracy to commit money laundering; money laundering: aiding and abetting; money laundering
The two clinics Dr. Lovell licensed in his name, Xtreme Care Rehabilitation Center Inc. and C & A Family Rehab Center Inc, were operating in Cape Coral as physician owned health care clinics. When in fact they were owned by Abel De Jesus Perez, Ernesto Diaz and Francisco Huici Fernandez, all faced multiple charges in the sting. In 2009 Florida State licensing requirements changed creating more scrutiny and licensing for non-physician owned facilities. Steven Lovell DC circumvented the law by registering  exclusive ownership of the clinics, resulting in the clinics avoiding greater regulatory scrutiny.

Code name Operation Whiplash reports individuals were recruited to claim involvement and injuries from staged accidents. They would then go to the clinics in exchange for payment, the clinics billed insurance companies. They even allegedly had victims sign blank forms indicating they had been treated when, in fact, they had not.

Cape Coral Detective Josh Silko, who headed the investigation stated "The expenditures were going all the way from purchases at McDonald's to cruises." "They weren't living lavish lifestyles, purchasing houses or real expensive cars, but it was evident that they were profiting from this to live their everyday lives." Also according to police items purchased by those arrested included an $95,000 airplane,  a Mercedes and Cadillac Escalade.