SUBSCRIBE
Calling All Chiropractors to Help
Our Fellow DCs in Texas Need It
Poster Profile:

Name: DrTirpak
Email:

[email protected]


Age: ????
Location: Tampa, FL
Position: Owner
Sign: Gemini
Bio:

Helping Chiropractors find some class is my job.
Experienced Chiroprctor and Internet lover, Amy Tirpak, DC, started CE Cruncher with the support of the Advertising Agency that she co-owns.



by: DrTirpak posted: August 28, 2017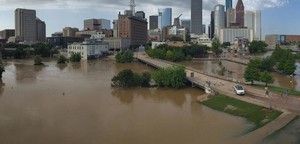 After seeing the devastation in Houston CE Cruncher wants to help. We are calling on all chiropractors to come together and help one another. Everyone can help and we want to make it easier to do just that.

Many Chiropractors in SE Texas need a space to see their patients, a place to refer patients, replacement equipment and probably an adjustment or two while cleaning up. Many Chiropractors lost their office, home and vehicles. If they are not able to see patients and don't get back up quickly they face financial ruin.
What you can do to help -Chiropractors Helping In Relief Operations (C.H.I.R.O) Hurricane Harvey Assistance
The Texas Chiropractic Association has stepped up to the plate to orchestrate the much needed relief. They are looking for donations of Chiropractic equipment, office furniture, computers, and Chiropractic supplies. Use this as an excuse to donate items in your office that are gathering dust and help a fellow DC. They are planning the logistics of transporting the items to all Chiropractors in Texas that are in need. Every financial donation will go directly to the relief effort and will be greatly appreciated. For more information please go to CHIRO Chiropractors Helping In Relief Operations

In this time of disaster, we all have to work together.