SUBSCRIBE
Chiropractic Neurologist Dr. Carrick is an international headline on many sport pages
Poster Profile:

Name: DrTirpak
Email: Amy@cecruncher.com
Age: ????
Location: Tampa, FL
Position: Owner
Sign: Gemini
Bio:

Helping Chiropractors find some class is my job.
Experienced Chiroprctor and Internet lover, Amy Tirpak, DC, started CE Cruncher with the support of the Advertising Agency that she co-owns.



by: DrTirpak posted: January 17, 2012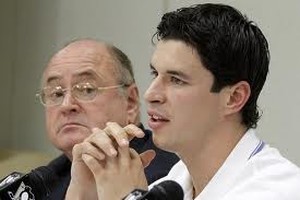 Chiropractic Neurologist Dr. Ted Carrick is an international headline on many of the top sport pages for his treatment of Pittsburgh Penguins Captain Sidney Crosby.
Last season the 24-year-old Crosby suffered 2 head injuries in close proximity.  The first entailed a defensive shoulder to the left side of his helmet, rendering him unable to play the rest of the Jan 1 2011 game. The second, only 4 days later, came in a game against the Capitals that found him smashed against the glass and after concussed, light sensitive, with headaches and dizziness.
Dr. Carrick started treating the Penguin's forward last August while recovering from his initial concussion after progress slowed with medical treatment. Carrick, founder of the Carrick Institute, said in September that Crosby would have a "very good outcome" following his rehab.
Crosby returned this season on Nov. 21, scoring two goals against the Islanders and 12 points in the next  8 games. Unfortunately this all unraveled after getting tossed around on December 5 in a loss to Boston. Dr. Carrick, DC, PhD, according to the Penguins, has been treating Crosby and Friday he was back on the ice practicing with the team.
Dr. Ted Carrick is the founder of the Carrick Institute for Graduate Studes and offers a Clinical Neurology program accredited by the American Chiropractic Neurology Board.
Related Articles:
McLean's
Sports Illustrated,
NBC Sports