SUBSCRIBE
Chiropractic Online Reputation Part 1
Poster Profile:

Name: DrTirpak
Email: Amy@cecruncher.com
Age: ????
Location: Tampa, FL
Position: Owner
Sign: Gemini
Bio:

Helping Chiropractors find some class is my job.
Experienced Chiroprctor and Internet lover, Amy Tirpak, DC, started CE Cruncher with the support of the Advertising Agency that she co-owns.



by: DrTirpak posted: August 03, 2016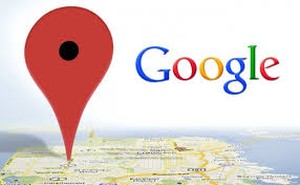 Good, bad or absent, we all have an online reputation. When someone types your name, practice or chiropractor in your town into a Google search the results will be their first impression about you and your practice, making your online reputation. Your online reputation is composed of every site, post, mention and reference to you on the web. Most Chiropractors are not aware of the condition of their reputation. Just because you have a website don't think that will be the first or only thing that appears and the search from your laptop in no way reflects what everyone else sees.

If you do one thing for your Chiropractic practice's online reputation this year, own your Google Business Listing. Many of you have probably already done this, but there is more . . . stay tuned. Internet sources report that 44% of Google business listing are not owned.

I remember a professor telling our class in Chiropractic College (circa 2001) that when he started into practice he walked three miles around his first office looking for phone booths. He placed his business card in each phone booth's phone book in the Chiropractor section. Most recent Chiropractic graduates right now will have a puzzled look on their face wondering what I am referring to and many experienced Chiropractors are probably nodding their collective heads.

The days of phone booths and phone books are over. Today's new patients are not thumbing through a big yellow book. They are searching for you on Google. With over a trillion searches a day, a few of them are looking for you. Truth be told, not everyone is searching for you on Google; just the majority.

Just like the days of old you can buy a big ad on some directory, even Google, but before you do that there is a much simpler free way to improve your ability to be found on Google for free. The goal is to ensure a return on investment (ROI) that meets or exceeds the markets expectation. This is no different than any business in the world, what you get in return has to be significantly more that is costs you.

This is not an introduction manual, but a simple guide. To get started with your Google Business Listing go to Google maps and search for your business, your name, and any other provider that has ever worked in your office. Make a list of the URLs (Web addresses) of all of the listings. Hopefully you only have one. If you have more than one listing that can be a problem, which is a conversation for another day.

Find your listing, claim it, and verify it. Google, the Master of the Internet tries to add every business that it can find to its maps. That is why we all love them. Unless you opened your doors in a brand new building, you probably have a listing. When a listing is verified, it lets Google know that this information is accurate and that listing will rank higher in Google searches.

Claim your business then verify it. Google will send you a postcard or call your office to verify that you are at the address of the listing. Your updates and additions will only be seen if you verify the listing. When a listing is verified, it lets Google know that this information is accurate and then that listing will rank higher in Google searches.

Many Chiropractors have fallen into the trap of having third parties set up their Google business listing account not under your Gmail address. My professional experience with working with Chiropractors for years to improve their online reputation, I can safely say that half of Chiropractors do not have access to their listing. I also recommend you set up your business listing in your own name, with your own Gmail account and then add Manager permissions to any providers helping with your online reputation.

This is vital in the event that relationship ends and you are shut out of your own account. If another company or person claims your listing you have some work to do.

Now that you have your listing, add some pictures. Potential patients want to see your face, even if you have a face only fit for radio. They are not searching for a super model; they are looking for someone they can trust with their health. Add your logo, office hours a description about your business that talks about things potential patients might be looking for. They are looking for help from back pain and headaches not for wellness, and their subluxations to be removed. Save that conversation for your office.

Add pictures of the outside of your office and the inside to give your potential patients the comfort of knowing what to expect inside. Clean up the room. I have seen pictures with dirty face paper on the table. Patients do not know what to expect so leave anything that could resemble medieval torture out: Knee to chest tables and anything with multiple leads. You might be excited about your new traction table, might be a little scary to a potential patient. Electric rehabilitation equipment, computerized systems have a great visual appeal, start there. Take a picture of your staff, unless you burn through receptionists. A smiling face at the front desk is more inviting than an empty chair.

Do you need a professional photographer to shoot the pictures? It wouldn't hurt. If that is not in your budget then it can be as simple as a millennial and a smart phone.
Now you are set. Want to know the value? You can track how many times your listing is viewed, someone calls from the listing, when they call and reply to reviews in the Insights section on your new Google Business Listing.

Think about how many more patients you could help, if they could just find you. I had an upset chiropractor tell me recently that numerous new patients did not show for their first visit because they went to his old address still on Google maps.