SUBSCRIBE
Chiropractor Mark Cereceda Pleaded Guilty to Illegal Campaign Contribution Charges
Poster Profile:

Name: DrTirpak
Email:

[email protected]


Age: ????
Location: Tampa, FL
Position: Owner
Sign: Gemini
Bio:

Helping Chiropractors find some class is my job.
Experienced Chiroprctor and Internet lover, Amy Tirpak, DC, started CE Cruncher with the support of the Advertising Agency that she co-owns.



by: DrTirpak posted: April 04, 2013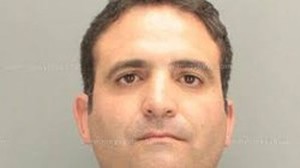 The owner of 6 Personal Injury Clinics in South Florida, Dr. Mark Cereceda, pleaded guilty to three misdemeanors of making a campaign contribution in the name of another. Dr. Mark Cereceda had over 30 of his employees working at his Chiropractic Clinics to contribute $500 (the maximum contribution in Florida) to various state wide political campaigns, and then he would then reimburse their contributions. His original charges when arrested included one felony and one misdemeanor relating to his illegal political contributions.
Dr. Cereceda's sentencing included: over $100,000 in fines, $40,00 each to two different charities, three years of probation, 60 days house arrest. After his arrest on Feb 22 2013 he served 3 days in jail. Dr. Cereceda brother Kemel pleaded guilty to a felony count of making an excessive contribution in the name of another and received a similar sentence. The terms of their plea agreement also forbid them from making campaign contributions during their probation.
Court records detailed that his sentence contained a withhold of adjudication. This allows for the conviction to be voided after the terms of the probation are met, and legally state that they have not been convicted of a crime.
The fate of Dr. Cerecdas professional career has not been determined. According to the Florida Department of Health's practioner profile records Dr. Cereceda Chiropractic license in active and in good standing. Currently The Florida Board of Chiropractic Medicine has not made any public reprimand. Chiropractors in Florida have 30 days to reports any conviction or if found guilty of a crime, regardless of adjudication, according to Florida State Statute 456.072(1)(x), F.S.

Police first started looking into Dr. Mark Cereceda contributions after a Miami Dade County Judge Ana Maria Pando had his corporation Florida Wellness & Rehabilitation Center restored by State of Florida using her official judicial letterhead. Dr. Cerecda had numerous Personal injury cases in front of the judge and contributed to her reelection campaign.
Dr. Mark Cereceda's Florida Wellness & Rehab Centers are part of the 1-800 411-Pain medical and lawyer referral services. Commonly known as 411 Pain in Florida, the service blasts commericals on TV, radio and billboard across the state advertising to victims of car accidents.
For more details on this story: Miami Chiropractor Mark Cereceda Arrested Over Campaign Contributions