SUBSCRIBE
Largest Chiropractic Convention in 2016
FCA National Orlando FL
Poster Profile:

Name: DrTirpak
Email: Amy@cecruncher.com
Age: ????
Location: Tampa, FL
Position: Owner
Sign: Gemini
Bio:

Helping Chiropractors find some class is my job.
Experienced Chiroprctor and Internet lover, Amy Tirpak, DC, started CE Cruncher with the support of the Advertising Agency that she co-owns.



by: DrTirpak posted: August 25, 2016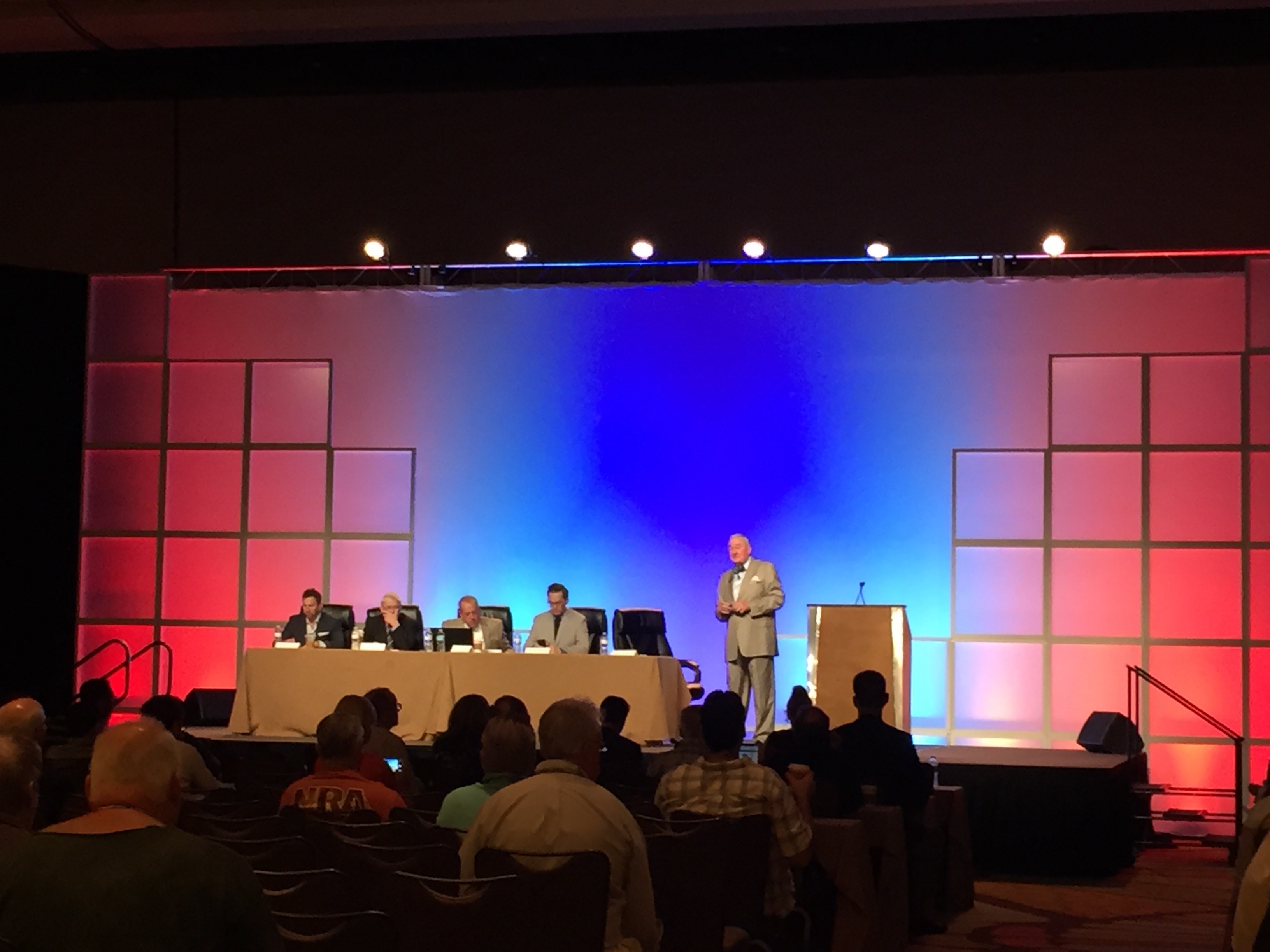 The Largest Chiropractic Event of 2016

The Florida Chiropractic Association's National Event in Orlando August 25 -28th 2016 has evolved into the largest event for Doctors of Chiropractic in the World. The FCA reports over 4,500 attendees including: DCs, LMTs, CAs, vendors, and friends of the profession. No longer just a coveted event for Florida Chiropractors, DCs in attendance traveled from over 45 states for the grand event.

The 4-day spectacular featured heavy hitting speakers from all facets of the Chiropractic profession. The FCA truly provided something for everyone, which is not easy in this profession. A motivational speech from Dr. Patrick Gentempo, Dr. Joseph Mercola discussed natural medicine, sports guru Dr. Spencer Baron showed a few moves, Dr. Carrick explained TBI and PTSD , Dr. Fabio Mancini led a congo line out of one of his classes, and the Acupuncture legend Dr. Paul Jaskoviak detailed practical applications for everyday practice. I have to admit that I have never enjoyed a required course as much as I did with the FCA's panel series. NO more boring power points of materials from years past. Every expert Chiropractor offered real insight and valuable information that made the hours slip away. Over 20 hours of Chiropractic CEs were offered with continuing education credits available in over 40 states, thanks to Texas Chiropractic College.

Eager DCs filled the expo area to find the latest and most innovative products available. New comers, CerviPedic Neck-Relief, offered a new idea in travel pillows that also functioned as a portable cervical traction device. Foot Levelers unveiled their newest orthotics the AM7™ and CPOYA™. Over 400 vendors filled the grand hall with information, demonstrations and much to add to your chiropractic practice.

If you missed this year's event, not to worry it will be back again in 2017. Impatient for Chiropractic continuing education then check out one of the other FCA's four regional stretched across Florida in the next twelve months.