SUBSCRIBE
Sherman College of Chiropractic Named a New President- Edwin Cordero DC
Poster Profile:

Name: DrTirpak
Email: Amy@cecruncher.com
Age: ????
Location: Tampa, FL
Position: Owner
Sign: Gemini
Bio:

Helping Chiropractors find some class is my job.
Experienced Chiroprctor and Internet lover, Amy Tirpak, DC, started CE Cruncher with the support of the Advertising Agency that she co-owns.



by: DrTirpak posted: November 16, 2012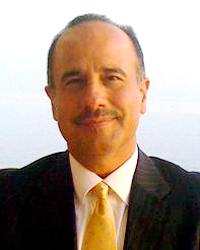 Dr. Edwin Cordero's tenure as President will start Jan 1 2013 at Sherman College of Chiropractic in Spartanburg SC. Dr. Cordero will succeed Dr. Jon Schwartzbauer as the fifth president of the chiropractic college.
"I firmly believe the college has found in Dr. Cordero an outstanding leader who possesses not only vision and passion, but also an individual who has demonstrated over the years his commitment to the chiropractic profession and the vitalistic tenets upon which the profession was built," says Peter Kevorkian, D.C., chair of the Sherman Board of Trustees
Edwin Cordero DC is a 1993 graduate of Life University's College of Chiropractic. After graduation Dr. Cordero returned to his native Puerto Rico for a year to practice, but moved a year later to Boynton Beach FL and established Cordero Chiropractic. Professionally he has been a distinguished speaker at chiropractic associations, conferences and other organizations around the world, including Dynamic Essential. In 2011 the Florida Chiropractic Society selected him as "The Chiropractor of The Year". He has been the Team Chiropractor of the Costa Rican Central American Olympic Team for 8 years. He has also participated in numerous Chiropractic Mission Trips to Panama.
"My vision as president is to lead Sherman College in becoming the preeminent chiropractic school in the U.S. and the world, and to strengthen its cultural legacy of outstanding academics, chiropractic philosophy, excellent faculty, technique and research," claims Dr. Edwin Cirdero.
In May the current President of Sherman College of Chiropractic Dr. Jon Schwartzbauer stated he would be stepping down after 10 years at the educational institution, 5 years as president. The Board of Trustees conducted a nationwide search and in October narrowed it down to 3 applicants: Dr. Cordero, Dr. Joe Donofrio, and Dr. Shawn Powers.
Dr. Donofrio is the current dean of clinical sciences, technique department chairmen and n associate professor at Sherman College of Chiropractic's faculty since 1997. The College stated that he will maintain his current position under the new leadership.
Dr. Powers presents for Parker Seminars, does Chiropractic Business Coaching, provides Chiropractic Seminars and is a founding member of the League of Chiropractic Women. Board President Dr. Kevorkian said the board is trying to find a way for Powers to be involved with Sherman College of Chiropractic.