SUBSCRIBE
Spinal Manipulation and Stroke - Discuss the Facts
Response to the Huffington Post Article: "Neck Cracking, Dangerous? Spinal Manipulation May Increase
Poster Profile:

Name: DrTirpak
Email: Amy@cecruncher.com
Age: ????
Location: Tampa, FL
Position: Owner
Sign: Gemini
Bio:

Helping Chiropractors find some class is my job.
Experienced Chiroprctor and Internet lover, Amy Tirpak, DC, started CE Cruncher with the support of the Advertising Agency that she co-owns.



by: DrTirpak posted: October 04, 2012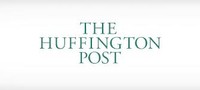 Chiropractors should take exception to an article posted yesterday by Meredith Melnick in the Huffington Post's Healthy Living Section entitled. "Neck Cracking, Dangerous? Spinal Manipulation May Increase Risk Of Stroke".
The article uses ambiguous quotes from Orthopedic Surgeon, Dr. Michael R. Marks (spokesperson for the American Association of Orthopedic Surgery) in order to publish inflammatory, inaccurate and misleading information about Chiropractic care and cervical manipulation. Apparently Dr. Marks sees no need to back up his statements with hard data and research statistics.
Dr. Marks makes a statement in the article, "When we talk about medical complications, they can be really small, say one percent." This statement is not supported by any research and is inaccurate and inflammatory.
He goes on to say, "because of the Chiropractic manipulation, you run the risk of artery eruption," and, "A quick, forceful motion is more likely to cause fracture in old bones more than younger bones."
No research exists to support any of these attacks on Chiropractic manipulation. What research does support is this:

Various studies have looked into the cervical spine manipulations and the association of cervical artery dissections shows statistics ranging from 1 in 400,000 strokes to 1 in 5.85 million. 1,2
If Dr. Marks used statistics to make his claim of "1 in 100," he missed the facts that conservatively make that statistic more like .0000025%. That is nowhere near 1%. Plus a Cadaver study has shown that the magnitude from spinal manipulative therapy in not strong enough to disrupt the vertebral artery. 3

This debate should be over. The issue is not causation, but the correlation of patients visiting their Chiropractor from symptoms of a vertebrobasilar artery stroke. Symptoms for vertebrobasilar artery stroke are headaches and neck pain: reasons why many patients visit the Chiropractor. In the Feb 2009 Journal of Manipulative and Physiological Therapeutics a study describes the same relevance of stroke after a Chiropractic visit as compared to primary care visits. 4 This study was co-authored by Dr. David Cassidy DC DrMedSc, PhD, who was interviewed in the article. The article also cites Chiropractic researcher Dr. Stephen Perle DC, MS, FICC. Both are distinguished experts in the profession on cervical manipulation and stroke.

The article tried to formulate a debate where one does not exist. I have yet to find an article quoting a Chiropractor on the risks and morbidity rate of anterior cervical discectomy and fusion. Research and outcomes should be discussed by researchers rather than spokespersons wanting to undermine.

The Chiropractic community should not only be concerned about this article, but also the four others published in the last two months in local newspapers attempting to draw a a correlation between Chiropractic cervical adjustments and stroke. As a profession we need to respond to the attacks internationally in Britain and Australia.
Chiropractors need to stand together for the sake of our collective futures. We live in a society that responds to headlines and misconstrued / misleading / unsubstantiated blurbs about research.

Let's give an educated response.
You might be thinking what does this have to do with Chiropractic Continuing Education? The answer is everything.
CE Cruncher was created to make it easier for Chiropractors to find seminars and to make life easier for all of us. As you may have noticed from our news posts, we want to keep the Chiropractic profession informed about what's happening legislatively, socially and educationally. For our profession to thrive we need to put forward a factual, positive, educational and research-based message for our patients and the general public.

When patients come in and mention they heard that they should drink red wine, eat chocolate, drink coffee, or any other myth not science-based, we need to be informed of the true nature of the research and rely on our education.
How long before do you think it will be before you hear someone say, "So and so told me a Chiropractor could cause me to have a stroke."

Be informed and unafraid to back up your statement with research. Comment on the Huffington Post Article, write a letter to the Editor, and share this on Facebook for your patients.
The ACA offers a resource page with links to publications and talking points
NCMIC provides this link of an article explaining the current research.
Leave CE Cruncher a blog comment (below) and let us know how you approach the topic of Chiropractic Care and debunking the assertion that it may cause strokes.
Haldeman S, Carey P, Townsend M, Papadopoulos C. Arterial dissections following cervical manipulation: the chiropractic experience. CMAJ 2001 Oct 2;165(7):905-906

Dvorak J, Orelli FV. How dangerous is manipulation to the cervical spine? Manual Med 1985;2(1):1-4

Bruce P. Symons, DC,a Tim Leonard,b and Walter Herzog, PhDc INTERNAL FORCES SUSTAINED BY THE VERTEBRAL ARTERY DURING SPINAL MANIPULATIVE THERAPY. J Manipulative Physiol Ther 2002;25:504-10

J. David Cassidy, DC, PhD, DrMedSc, Eleanor Boyle, PhD, Pierre Coˆte ´, DC, PhD, Yaohua He, MD, PhD, Sheilah Hogg-Johnson, PhD, Frank L. Silver, MD, FRCPC, and Susan J. Bondy, PhD Risk of Vertebrobasilar Stroke and Chiropractic Care: Results of a Population-Based Case-Control and Case-Crossover Study J Manipulative Physiol Ther 2009;32: S201-08 Available from jmptonline.org/article/S0161-4754(08)00347-3/abstract